Slide
BIGBIG WON was born in 2019 as a cutting-edge force in the gaming peripheral industry. which belongs to the game accessories brand of Shenzhen Warsong Technology Co., Ltd. Products include game controllers, adapters, gaming headsets, etc.
Upholding the infinite love for games, our team members that all have nearly ten years of industry experience have established the company. We continue to develop and innovate independently with passion, and use ingenious product design to create a smoother and more accurate and realistic ultimate gaming experience.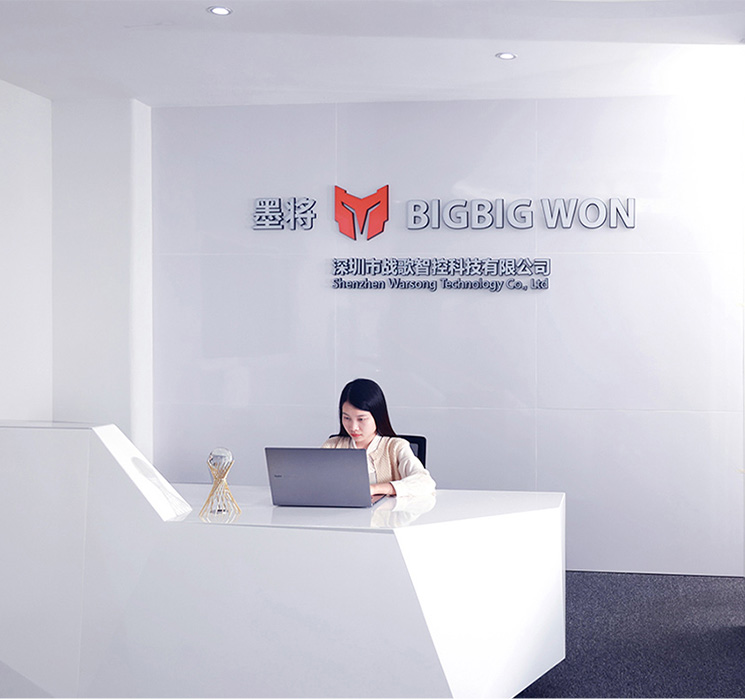 PLAY BIG . WON BIG
We use "PLAY BIG. WON BIG" as the brand slogan to show our determination to become an international brand. BIGBIG WON will unswervingly be the forerunner of the industry by keeping exploring technological innovation, adhering to quality and pursuing gaming experience. We will create infinite possibilities for game experience with infinite passion, so that let the players win jolly and invincibility.
Product Concept of  BIGBIG WON
"Love and Economize" is the source our product concept. We have our own understanding and unique pursuit of the research and development of game peripheral products, and strive to make each product be with easy operation and wide compatibility, so as to realize cross-platform use for the gamer.We are also in awe of the originality of the game and will also conform to the original design of the game, and strive to restore the details of the game such as vibration and somatosensory control in the peripherals to bring an immersive ultimate gaming experience.
Slide
Innovative Technology of BIGBIG WON
The skin-like coating on the surface of the Elitist S controller provides an excellent gripping feel while isolating the oil and sweat secreted by the human body to achieve effective anti-slip function.
It's designed to provide players with the ultimate gaming experience with low-latency, while compressing the connection delay to a lower level and expand more connection methods.
Advanced Technical Support
The groundbreaking ADAPEX R100 is the first batch of adapters that included PS5 as a available platform and it realizes the freely switch between different controllers and consoles.
The Elitist S controller is equipped with a 6-axis gyro tech to achieve precise somatosensory gaming control on multiple platforms.