Prepare:
Download and install the BIGBIG WON ELITE APP
Open bluetooth of your mobile.
Allow the must need permission:
1. Please allow BIGBIG WON ELITE get the location permission. Make sure to allow it!!!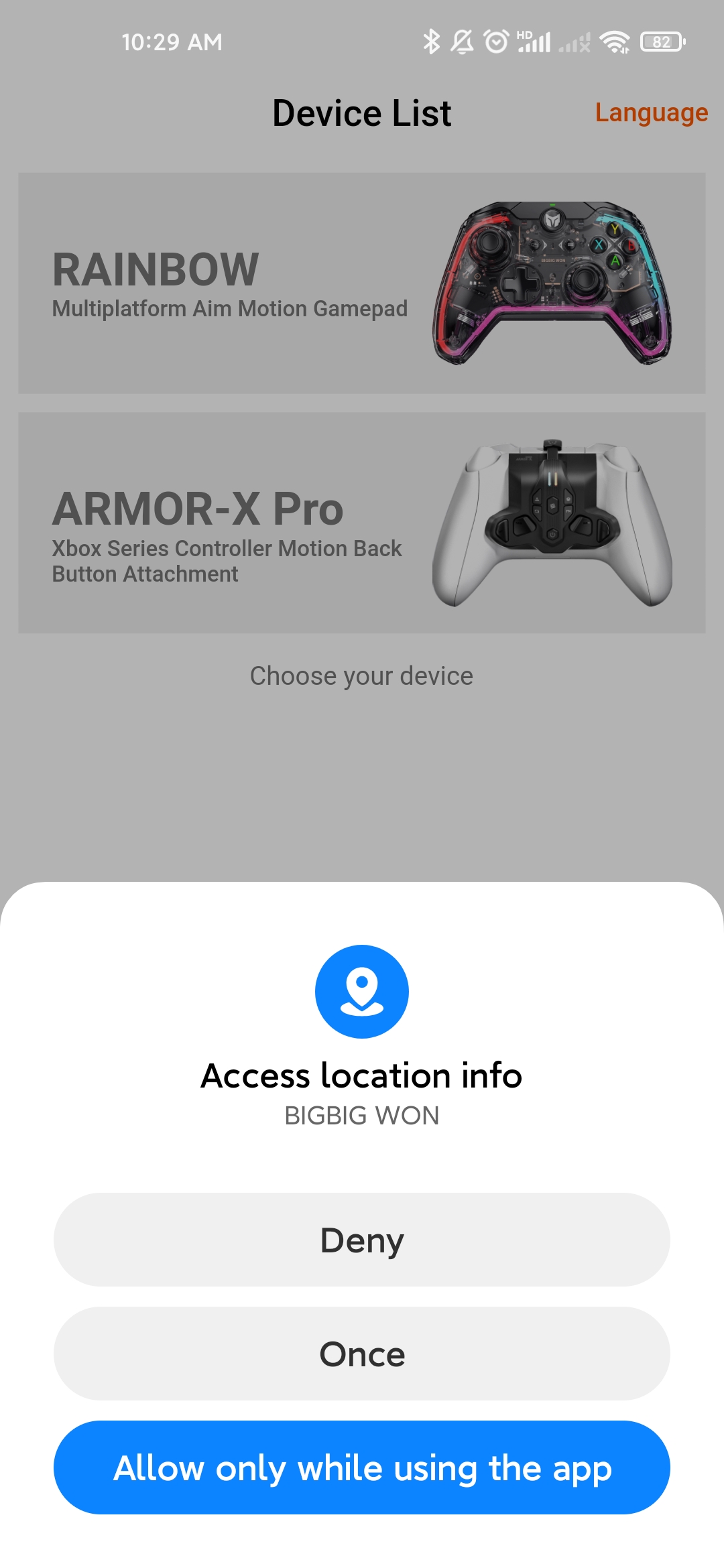 2. If it is denied, the APP will not be able to acquire Bluetooth, Be sure to Allow the location permission settings. If you missed the permission menu and don't know how to operate. Please delete the APP and reinstall it, and click "Allow" when the permission menu appears.

3. After open the Bluetooth and allowed the APP get location info permission click the device in the list. The APP will scanning your device.
4. After the connection is successful, APP will enter the setting interface.